| | | |
| --- | --- | --- |
| | | |
| | | |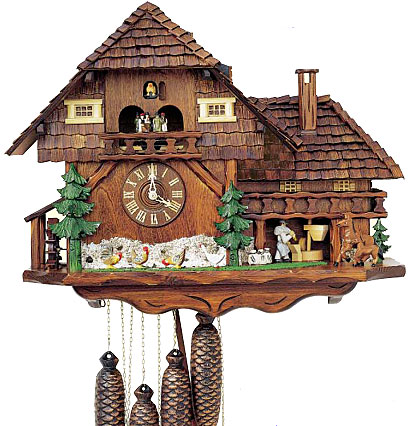 Clock collector item
8TMT 2553/9
59 x 46 cm
Only 500 numbered pieces of the "Big Mühlhof" will be produced and sold. This extraordinary clock offers to the collector the special feature of two separately operating 2.28 music movements each of them with two melodies.
With the first movement the handpainted wooden dancing couples and the waterwheel rotate whereas the second movement drives the mill-stone. Therefore this clock needs four weights with 1500 g each.
Standard features are: Automatic night shut off, wooden dial and wooden hands and the big wooden cuckoo.